AI Power Tools
The world's first licensable, professional GenAI film editing software
Out of sync dubbing creates a disconnect in the carefully crafted marriage of audio and visual experience. The resulting poor experience constrains revenue opportunities in foreign language markets.
TrueSync creates perfect lip-syncing to dramatically improve the viewing experience and unlock a global audience.
Immersive Audience Experience

Enable audiences to experience great storytelling as the filmmaker originally intended without the distraction of bad lip sync or subtitles.

Increase Revenue

Unlock the value in additional language markets by providing a fully immersive experience for every audience.

Maintain script integrity

Avoid damaging script changes often made during the adaptation process of traditional dubbing.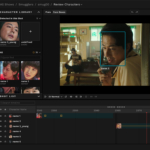 Film creation is an iterative process that frequently requires on-set reshoots to support the necessary changes. Unfortunately the high costs and scheduling challenges of on-set reshoots often leads to compromise in your finished product.
DeepEditor allows you to make dialogue changes, synchronizing the on-screen actors mouths to the new lines without having to go back to set or compromise in the edit.
Perfect your story

Seamlessly make dialogue changes you need. Further optimize your shots by transferring a performance captured in one shot to a different shot

Increase on-set filming efficiency

Streamline your on-set filming process knowing that you have the flexibility to update dialogue and swap performances in post

Designed for editors and post production specialists

Empower editors and post-production teams with easy-to-use tools that integrate into your existing workflow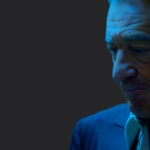 Connect
We are working with select major studios and their partner networks to provide direct access to these tools and demonstrate their immense potential. If you would prefer that we do the work for you, we also offer a range of Professional Services to support your project. Get in touch today to learn more.