Join The Team
We are filmmakers, we are scientists, we are technologists. We are Flawless.
Creators of the world's first visual dubbing technology using generative AI.
Engineering
Based in Soho, London, our engineering department is part of an agile, cross-functional delivery team, collaborating with Research Engineers, Software Engineers, DevOps Engineers and Product Managers.
Our team works alongside our Research team (based in London and California) to develop and deploy the ground-breaking visual translation tools used by our Post-Production team. We're investing heavily in these solutions to make step-change improvements to our quality and efficiency, as we embark on multiple film and TV projects.
Staff Engineer
We're entering a very exciting time as we have begun to commercialise our product and are now looking to hire a Staff Engineer to join and lead one of our cross-functional teams in developing cutting-edge features. As a Staff Engineer, you'll be helping to provide technical expertise to further develop our platform's capabilities, architect solution designs, mentor junior members of the team and help contribute towards the technical direction of our platform.
View and Apply
Post Production
Our Post Production team is based across Soho, London and Los Angeles, California. Led by Rob Hall (editor of Matthew Vaughn's "The King's Man") and leading the way in ground-breaking visual effects and post production techniques.
Science
Are you a hands-on Computer Vision Scientist with a solid background in Machine Learning who loves solving challenging computer vision and graphics problems at scale? Are you eager to design solutions that will help us revolutionize video content creation for films and TV?
Do you dream of working with the world's best Technologists, Visual Effects Editors, and AI Scientists? Then look no further…We Are Flawless!
We are expanding our Research team in Los Angeles, the heart of Hollywood, with multiple Research Engineers to contribute to novel AI-based graphics technology deployed at scale to turn science into unique business products.
Operations & Creative
The People Team is responsible for everything from designing the employee experience and partnering with business leaders to looking after the day to day operational People processes. We're human centered, we align our goals with the business and we work in an agile way to ensure we have the greatest impact. We've recently built out our People strategy, focused on establishing People fundamentals to enable scaling, efficiency, and first class employee experience.
Our Creative Team are responsible for creating and maintaining the high standards across all creative output. They oversee all content creation, marketing and events.
Needless to say, it's an exciting time to join the team and have direct impact on creating something exceptional!
Junior Creative
Flawless is looking for a Junior Creative to join our creative team. This is a great opportunity for someone who is early in their creative career and would enjoy working closely with a team that set the high standards across all creative output. We want someone enthusiastic, proactive, hard working, and keen to learn from the experienced team around them. The role will be extremely varied, helping with the day to day running of the creative team and responding to needs across the company large and small - it could be tasks such as taking stills or recording video clips that will be seen by millions of people, designing assets or merchandise for a major event, or writing and making social media content. It's a very exciting time to be joining Flawless, with over 100 employees across London and LA, working on major Hollywood movies and studios with A list actors and brands. This is a full time role based in Soho with a mix of office days and working from home.
View and Apply
Messages from
the Flawless team
In order to scale globally, and continue to meet our goals as a company, we love to know what we are doing right and where we can improve. This is a journey, and we don't see a finish line anywhere on the horizon. With growth comes feedback. Constant communication is always encouraged within our teams. Flawless loves to hear from both its employees and its candidates/clients, lets see what they have to say.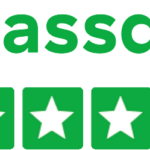 Brian Prather
Head of AI Talent
"Joining Flawless has been not just the opportunity of a lifetime, but the experience of one as well. The moment I stepped through the doors I saw the opportunity for ownership, impact and growth. Not only do I get to watch first hand, world renowned Scientists and experts in the field of Generative AI and VFX make history, but I get to be a part of that journey as well. I am charged with helping scale a global startup, which has created a titanic shift in how movies and content are made, through our suite of Generative AI tools. Attracting top talent from around the world is just one piece of the puzzle. When I look at the 3 pillars of success for any company, I see an absolute win here. The Leadership have the vision and experience to steer the ship in the right direction, the product and service is impacting a global industry in a generational way, and the funding and revenue are in place. Generative AI is here to stay – I am so proud of everything this amazing team is doing for the future of filmmaking."
Tessa Morris
People Associate
"I love working at Flawless because of the commitment to building an incredible team, an amazing place to work, and celebrating every success, no matter how big or small. The team we have here is one of a kind, and it's been so much fun watching it grow. It's been such an awesome experience to meet so many talented people, and be a part of welcoming them to Flawless. The enthusiasm and excitement for Flawless and its vision is so inspiring, and is what makes my job so enjoyable. Here is a great place to be, and I'm so excited to be part of this journey."
Thomas Piette
Junior Post Production Specialist
"My journey at Flawless started with an internship and eventually led me to become a full-time Junior Post Production Specialist. With a background in filmmaking and a deep passion for science and technology, the decision to join this team was a no-brainer. From day one, I was absolutely amazed by the incredible work happening here. It's like magic! The constant evolution of technology and innovation means I'm learning something new every day. No two days are the same. Our leadership team has a clear vision and an infectious passion that they share with all of us. We're all driven by our love for film and technology, and I'm thrilled to be part of this amazing team that's shaping the future of our industry."
📍
We are based in London & LA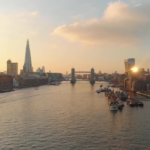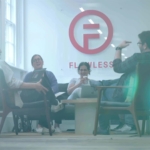 London, UK
Our London studio is based right in the heart of Soho, the hub of the UK film and TV industry.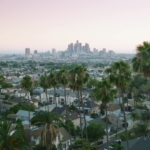 Los Angeles, USA
Our LA studio is in the center of the vibrant Santa Monica.
Welcoming Applicants
We always welcome CVs from individuals who believe they may have skills and experience relevant to Flawless's requirements.
We also continue to welcome applications from students looking for paid placements or summer internship programmes.